Atomic Wallet Security Glitch Leads to a $35M Cryptocurrency Theft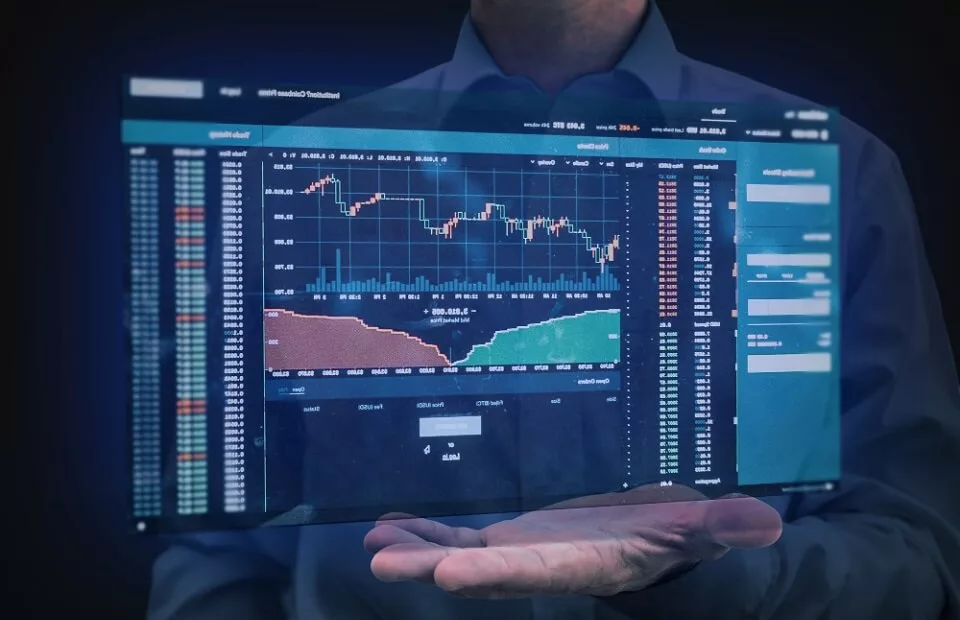 A security vulnerability at Atomic Wallet has stolen over $35 million in cryptocurrency assets since June 2. This desktop and mobile cryptocurrency wallet enable users to store several cryptocurrencies.
Security personnel are looking into what sparked the attack. Reports indicate that the incident involved missing tokens, deleted transaction data, and the complete wiping of cryptocurrency portfolios.
Atomic Wallet tweeted on June 3 that they had got reports of hacked wallets and were investigating. "We have received the reports of wallets that are allegedly being hacked. To analyze and assess the problem, we are making every effort. It will update this post when more information becomes available," Atomic Wallet tweeted.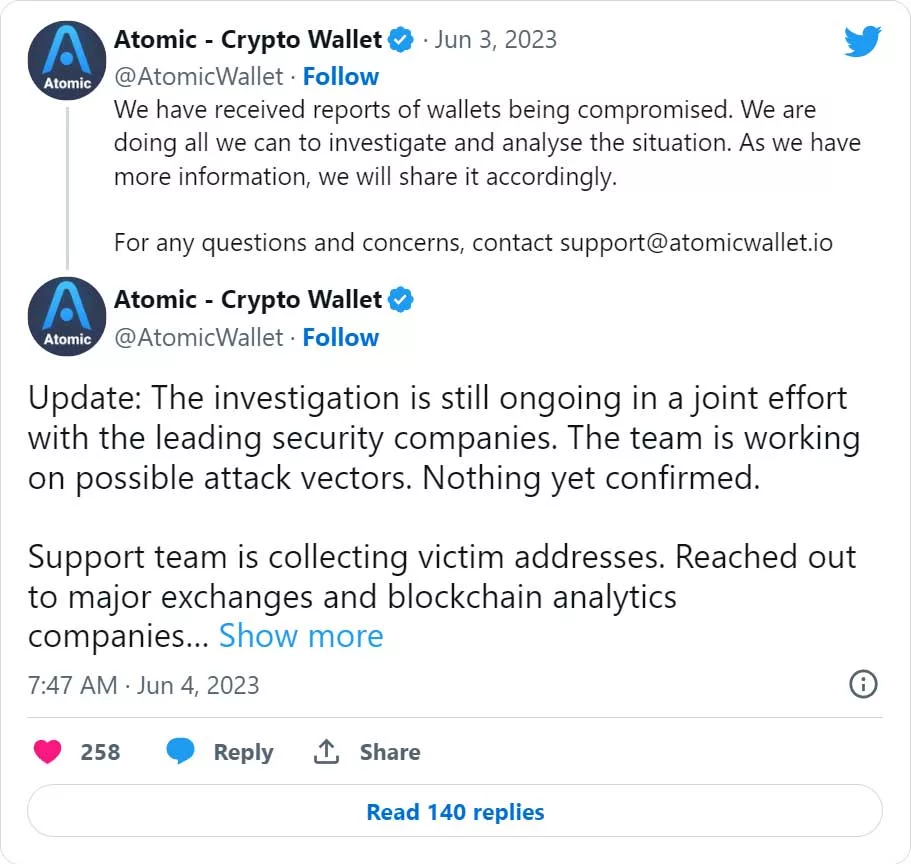 Today's tweet states that they are cooperating with other security companies to investigate to avoid selling stolen assets on exchanges.
How much was Stolen because of the Atomic Wallet Hack?
Atomic Wallet customers have suffered losses exceeding $35 million in crypto assets, as confirmed by an on-chain investigation conducted by ZachXBT, a pseudonymous Twitter user known for analyzing cryptocurrency thefts and providing support to affected projects. The largest individual loss amounted to $7.95 million in Tether (USDT).
ZachXBT said, "It exceeded $14M worth of stolen funds on my graph across Bitcoin, Ripple, ETH, Ripple, Tron, BSC, etc."
Atomic Wallet operates as a non-custodial decentralized wallet wherein users have direct control and oversight over the assets stored within the platform. As usual, its Terms of Service disclaim any responsibility for user losses incurred on the blockchain. One-part states, "Under no circumstances will Atomic Wallet be liable to you for damages arising out of the services over $50."
Reaching out to the Victims
Early on Saturday morning, users of Atomic Wallet took to social media platforms and the developer's Telegram channel to report the theft of their digital currencies from their electronic wallets.
Atomic Wallet has provided little information to users thus far, with the support team only collecting victim addresses and reaching out to major exchanges and blockchain analytics companies to trace and block the stolen funds, as stated in a tweet from June 4, which is the second official communication from the team. Atomic Wallet has required individuals who reached out for assistance to answer over 20 questions concerning their internet service providers, virtual private networks (VPNs) utilization, and the storage methods employed for their seed phrases.
In addition, a Google Docs form for gathering information on the incident asks for more details from victims.
While some customers state their Cryptocurrency was taken after the latest software update, a few others report they never performed an update and their cryptocurrency remained stolen.
The attack is just one of many recent crypto hacks, including the Jimbos Protocol's $7.5 million exploit and a malicious proposal that took over Tornado Cash's governance in May. According to a Chainalysis report, crypto hackers stole $3.8 billion last year, mostly through North Korean-linked attacks that exploited decentralized finance protocols. While the exact cause of the security breach remains unclear, users are being advised to transfer their digital currencies to backup wallets as the developers thoroughly investigate the security situation.
Recent Vulnerabilities and Attacks of 2023