Maximizing Website Potential with Professional WordPress Support Services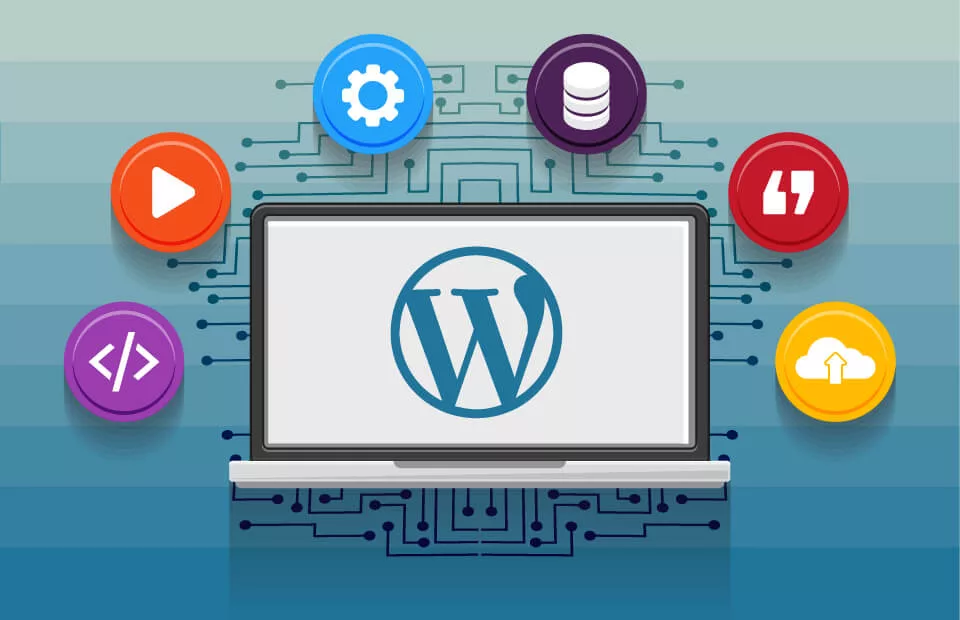 Managing a WordPress website can be complex. It requires regular maintenance. Like any other website, gradual maintenance is what helps improve its SEO rankings. But that is not all. WordPress websites also require comprehensive threat protection from various hackers so you can use them seamlessly with no risk of data tampering.
Most people tend to maintain their WordPress website by themselves. While this is a good practice during the beginner level of using the site, it might not be feasible forever. As your business grows on this website, the need to protect it & maintain it more professionally increases. Although you may be well-equipped to do it, you may not always have access to top-quality tools and shifting technologies at hand. This is the reason hiring professional support services can make a difference.
Professional support services for your WordPress website provide a comprehensive layer of website maintenance & protection. They offer all-in-one solutions that are tailored to the needs of your website. They do undertake the management of plugins, monitoring, themes, troubleshooting, security, backup, & much more. The right WordPress Support Services may also help with website development, theme customization, and ensuring that the site works flawlessly. Learn more below.
The Benefits of Professional WordPress Support Services
Imagine you created your WordPress website during the lockdown because you had your office shut down. You thought you could maintain it well, but as soon as offices were allowed to reopen, you hardly had the time to log in to your site anymore. The consistency falls, but you continue to spend a fortune on your website, thinking it's going to be enough. Wrong!
WordPress websites demand maintenance. They need you to invest in them not just financially but also mentally. These sites also need updated tools and technologies to protect your business and amp up your brand growth. Thankfully, WordPress Support Services can do this on your behalf.
Professional support services can take up the task of maintaining consistency on your website when you are not around. They also prevent you from investing a fortune on your website by spending on a budget where and when required.
Here are some more benefits to look at
1. Increased Site Security
Site security is not just a wise option but a compulsion now. The more secure your site is, the more stress-free you will be regarding the satisfaction of your customers and the maintenance of their private data that lies with you. Since the growth of hackers and third-party site penetrators is endless, you want to ensure your site is not the next target. Professional support services for WordPress can take care of that too.
These professionals make sure to provide all-inclusive site security. They keep it up to date, so it becomes even more difficult for hackers and penetrators to crack into the system. These professionals may also secure your login credentials using a strong password and two-factor authentication systems. Apart from this, they can help you set up a safelist and use trusted, well-customized WordPress themes. There is also a restriction on admin access to encourage only authorized access.
2. Improved Website Performance
A website that looks & feels good is not enough. If it fails to work seamlessly, it is in vain. Your WordPress website should be flawless to perform. There should be minimal bugs and errors, leaving your business unhindered. This requires you to make improvements in its performance. With professional support services, this is only a cakewalk.
Professional support services can help provide page speed optimization. They can amp up your website's speed, automatically improving its performance. Professional service providers also undertake the task of managing your server optimization, migrations, and hosting. Apart from this, plugin revisions and caching are also some of the major tasks they undertake to help your website run seamlessly.
3. Increased Search Engine Optimization (SEO)
Reaching out to more audiences is significant to improve the growth of your business. It may also encourage greater business awareness & elevate your brand identity. But all of this is only possible when your business website is Search-Engine optimized.
This means having a WordPress site is not going to be enough. You need to cater to the SEO algorithms to improve your SEO rankings. But such technicalities may not always be the easiest for you to follow. WordPress experts can render incredible assistance at this point.
WordPress Support Services can offer cutting-edge solutions through the latest automated tools and technologies. They know how to amplify the SEO rankings of your website pertaining to WordPress. That is why hiring them is a wise option.
Learn how SSL Certificate can boost website's SEO Performance
4. Access to Expert Knowledge and Resources
Your business requires expert knowledge & resources to stand ahead of the curve. It needs you to invest in the most useful tools and shifting technologies that can amplify its innovation. But to access these resources/knowledge may not be the most convenient option to do on your own.
No matter how many Google searches you run and YouTube videos you watch, you will always end up missing out on something important. This means only a professional can help you mitigate these tasks properly.
Professional support services for WordPress are flooded with knowledge & resources. They know what works for your website and those resources that need to be discarded. That is why investing in them always makes a wise pick.
How to Choose the Right WordPress Support Service Provider?
There are a host of WordPress support service providers available across the internet today, all offering different features & benefits. Moreover, each of them uses a different set of tools/technologies to improve your WordPress website functionality. This means you must pick the one that best suits your needs, preferences, and budget.
The right WordPress Support Service provider is efficient. They are well-versed with your WordPress site and provide a tailored approach that is not merely a one-size-fits-all approach. But if you want to know what else matters when you choose the right WordPress professional for your business, read below.
1. Experience in Web Development and Design
Your WordPress website must be able to attract audiences instantly to your business. They must feel compelled to interact with your business. Your site's user interface must be incredible. A Professional WordPress Support service provider values this. They can offer you a variety of useful web development & design strategies that can help you reach your goals on time.
When you choose the right professional support service provider for your WordPress website, find out about their experience in web development and designing and implementing various ideas. Ensure they have access to exclusive tools & advanced features for your site's prosperity.
2. Understanding of WordPress Architecture
WordPress architecture is an important term today. It is what helps elevate the functionality and features of your website. This is where your website can be customized to provide a tailored approach to the audiences and make your business stand ahead of the competition. That is why you must ensure your professional support service providers can help render WordPress architecture solutions in need.
Find out if they have sufficient knowledge about WordPress architecture. Follow up on diverse customers. They may have helped with this knowledge. It will assist you in understanding how useful they can be for your business too.
3. Knowledge of WordPress Plugins and Themes
You may have general knowledge of WordPress themes & plugins. But do you think you know the important ways you can leverage them for a competitive edge? That is what WordPress Support Services Experts are here for. They make sure to provide out-of-the-box solutions for WordPress Plugins & Themes.
WordPress themes provided by these professionals are very useful. These themes can be customized as per the needs of your business & under a sustainable budget. Ask them about their expertise in this field to find out what you can expect from them.
4. Availability of Technical Support
Technical support becomes important when you are handling technicalities relating to your website. A good technical support team makes sure that they avail themselves to you at every step of the way. They provide 24×7 solutions, help resolve technical queries & provide reasons for the seamless functioning of your website.
Make sure your Support Providers have a great technical support team in need. Find out if they offer 24×7 availability services for your comprehensive convenience. Also, make sure they respond quickly and leave no room for errors.
Tips for Maximizing Your Site's Potential with Professional WordPress Support Services
1. Regular Maintenance and Updates
Updating your website is not only important so it can look good. Website updates are important to amplify the site's speed and optimization. It also renders better security, making it tougher for third-party penetrators to crack into the site and misuse your data. That is why it becomes essential to conduct timely website updates.
In the same way, make sure that you do not just have a WordPress site that is sitting. If you want to create good consistency, website maintenance is important. This helps the site to remain free from all types of bugs and ensures that the security of the site remains intact for a long time.
2. Backup Procedures to Protect Data and Content
Data and content are the most important aspects of your WordPress site. If they are lost, your entire website needs to be started from scratch. That is why taking the right backup and conducting the right procedures to back up this content and data are critical.
Professional WordPress Support Services can help you with this. They ensure you never lose your data or content, even if your entire website is formatted or hacked by a third party by any chance. This also prevents you from suffering from bigger consequences. That is why a backup procedure can also help you retain your customers and maintain their reliability.
The backup conducted by your professional service providers works as a great guarantee that your site is thoroughly restored and can avoid any type of crash mindfully.
3. Comprehensive Monitoring and Reporting Tools
We told you website maintenance is critical for your business. Especially for those businesses that solely run online, website maintenance can make or break the entire goal of their business. That is why adhering to the right monitoring strategies and reporting tools is important. Your website service provider for WordPress can help make that happen in a little time.
Ensure your professional website service provider comprehensively monitors your WordPress account. This helps them identify any glitches or problems lurking on your site and fix them immediately. Reporting tools will also help them conduct timely audits and ensure your website is in the best health and spirits.
4. Security Measures to Protect Against Unauthorized Access
Unauthorized access is very common today. In fact, most of the internet is suffering from it. Hence, your website can also be at risk of it if the correct measures to mitigate them are not taken on time. That is why WordPress Service Providers for your website are critical for your business.
They know exactly how to mitigate the risks of unauthorized access by providing comprehensive security to your business website. They undertake diverse security measures to make this happen using the right tools and technologies that may be complex enough for your personal use. In such a manner, it becomes easier for you to build credibility with your customers.
Conclusion
Your business website needs your attention just as much as all other aspects of your company do. Hiring a WordPress Service Provider for your WordPress website can be a burden off the chest. While they maintain your site and its security, you can enjoy higher productivity levels at work and focus on other essential tasks that deserve your attention. Leverage the tips we have laid out above to hire the right professional service providers for this purpose. We are sure they can come to your rescue when in need.