How to Generate CSR on Amazon Web Service (AWS)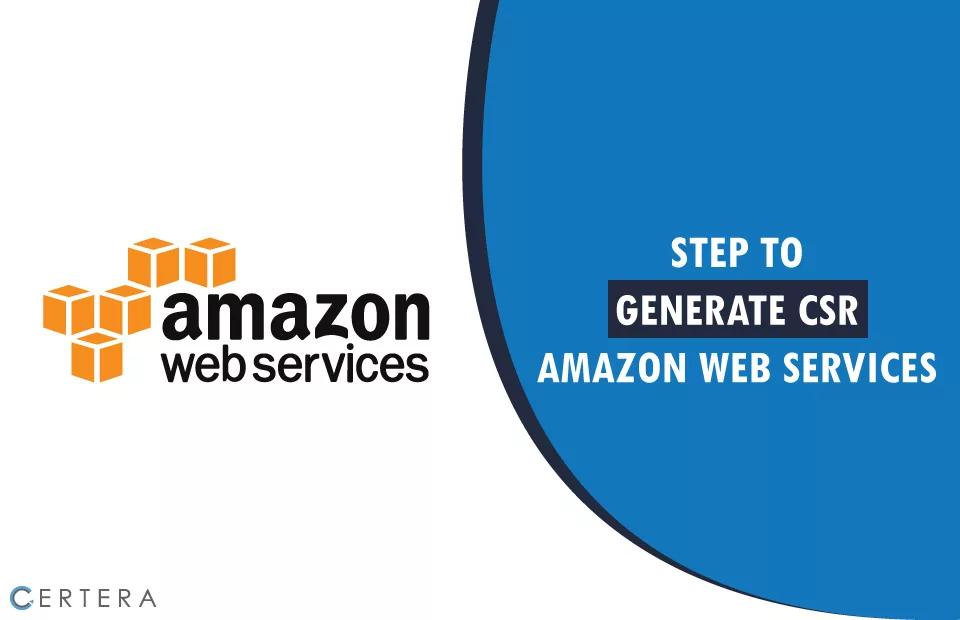 Step by Step Guide to Generate CSR on Amazon Web Service
Generating a Certificate Signing Request (CSR) in Amazon Web Service is a simple process, and there are two methods available:
Our free CSR generation tool makes generating a CSR on AWS easy and fast. Follow the steps to learn how.
Steps to generate a CSR on AWS using AWS Management Console
Log in to the AWS Management Console.
Navigate to the EC2 dashboard.
Click on the "Load Balancers" option in the navigation pane on the left.
Select the load balancer for which you want to generate a CSR.
Click on the "Listeners" tab in the bottom pane.
Select the listener for which you want to generate a CSR.
Click on the "Edit" button.
Scroll down to the "SSL Certificate" section.
Click on the "Create Certificate" button.
Select "Create a new SSL certificate".
Fill out the necessary information for the certificate, including the domain name and any additional domain names you want to include.
Click "Review and Request".
Verify that the information you entered is correct and click "Confirm and Request".
Copy the CSR and save the certificate to a file once the certificate is generated.
That's it! You have successfully generated a CSR on AWS.
Use our easy guide to Install SSL on AWS.