How to Create a CSR (Certificate Signing Request) for Media Temple Grid Server?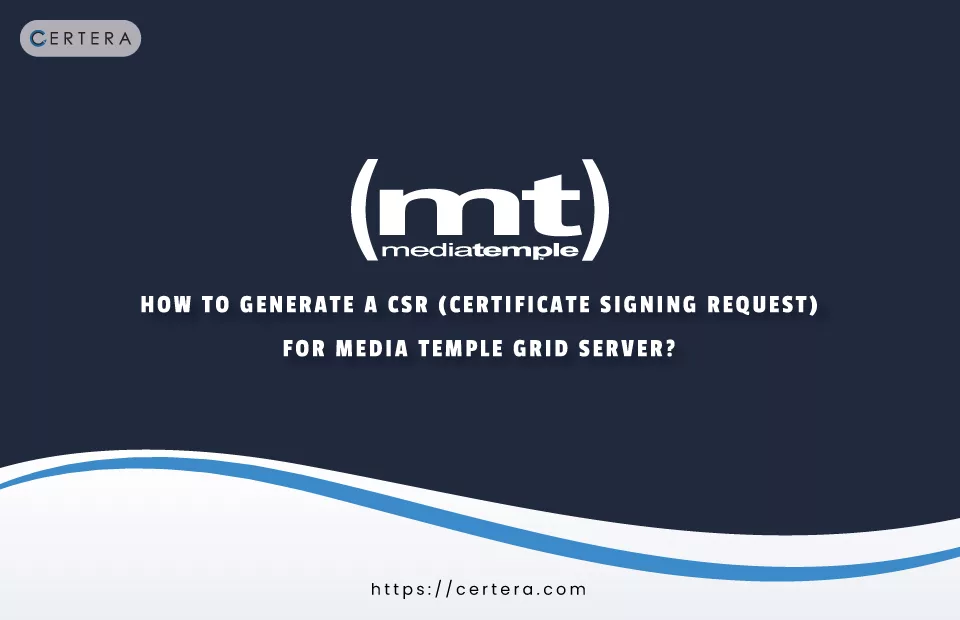 There are two options for creating a CSR on the Media Temple Grid server, both of which can be used based on personal preference.
Option 1: Use a CSR Generator tool that automatically generates the CSR.
Option 2: Create it manually.
Follow the steps mentioned below to create a CSR for Media Temple Grid manually:
Login into your Mediate Temple Grid console.
Navigate Account Center > Domains.
Select the domain that you want to secure.
Navigate GRID Control Panel > ADD-ONS > SSL Certificate > Certificate Signing Request.
Click Generate CSR.
In the New Certificate Request window, perform the following actions:
In the Organization name field, type thelegal name of your organization.
In the Organization unit field, type the unit's name (department) requesting the certificate within your organization. (example – IT)
In the Email field, type the email address.
In the State field, type the name of the state where your organization is located.
Verify the details, click Generate.
Open the CSR with a text editor (like – Notepad) and copy and paste all its content (including the —–BEGIN NEW CERTIFICATE REQUEST—– and —–END NEW CERTIFICATE REQUEST—– tags) into the SSL Certificate order form.
Note: Ensure that all the details entered in the CSR are accurate and updated. If the CA finds any inaccuracies, it may decline to issue the SSL certificate.
Next Step: How to Install SSL Certificate on Media Temple Grid?