How to Create CSR for FileZilla Server?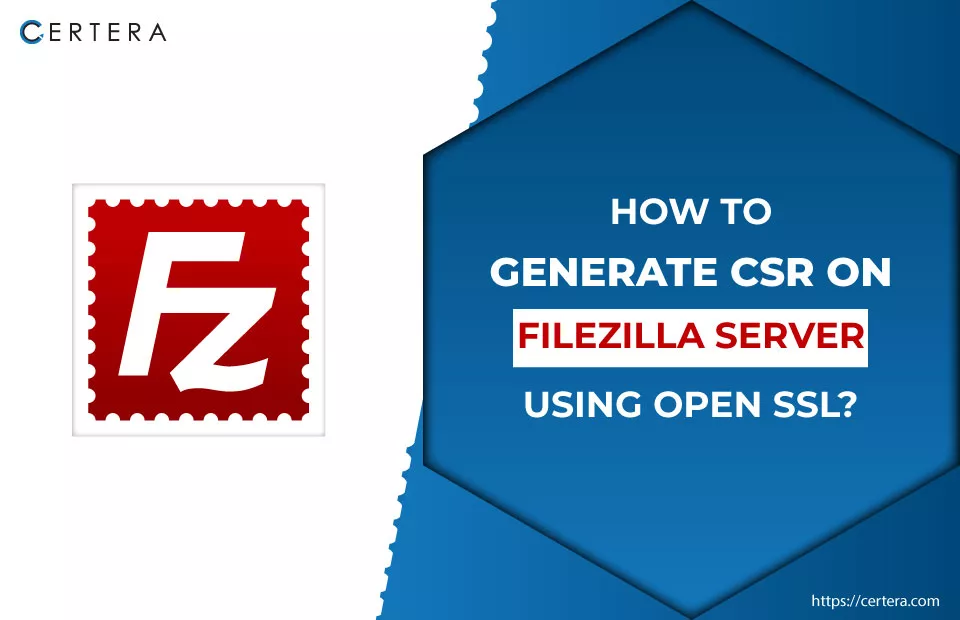 CSR is an encoded block of text containing details about your organization and domain that the Certificate Authority (CA) uses to validate your SSL application. When it comes to creating a CSR for the FileZilla server, you have two options, out of which you can use any one as per your preference.

1) Using CSR Generator Tool
2) Manual Using Commands
To manually create a Code Signing Request for FileZilla Server, you can use OpenSSL.
Follow the steps mentioned below to accomplish the same.
Login to your FileZilla server using Terminal (SSH).
Type "openssl req –new –newkey rsa:2048 –nodes –keyoutserver.key –out server.csr" command and press Enter. (Replace server with the name of your server).
Enter the fully qualified domain name of the site that you want to secure when prompted for the Common Name. In case you are creating a FileZilla CSR for a Wildcard SSL Certificate, ensure the common name starts with an asterisk symbol (*) (ex: *.filezilla.com).
Type your enterprise information, starting with your geographic information.
Once done, the OpenSSL.csr file will be created.
Open the OpenSSL.csr file using a text editor – Notepad.
Copy the content, including the –BEGIN– and –END– tags.
Paste the code into the SSL Certificate order form.
Save (back up) the generated .key file, as you will need it afterward.
After verifying that the details in the CSR are correct, the CA digitally signs the certificate and sends the SSL Certificate along with other installation files to the applicant's registered email in a .zip folder. The duration for certificate files to reach you may differ depending on the validation type that you have selected for your website.
Next Step: How To Install SSL Certificate on FileZilla Server?