How to Generate a CSR for the WHM Server?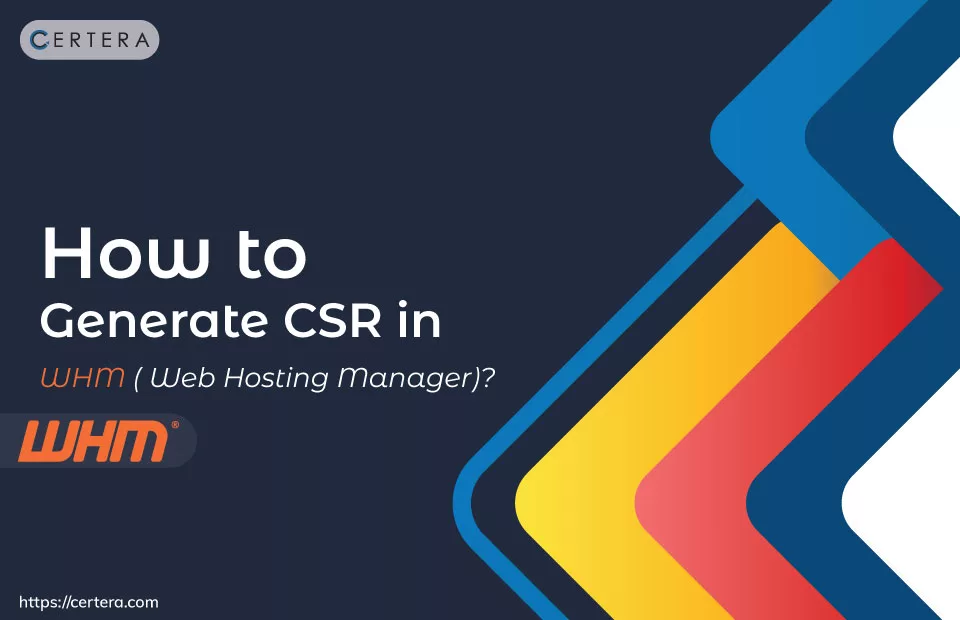 CSR is an encoded text file containing details about your domain and organization that the Certificate Authority (CA) uses to validate your SSL application. You have two options to generate a CSR for the WHM server:
Option 1: Utilize our CSR Generator tool.
Option 2: Generate it manually in your local environment.
Note: If you choose the second option, it is essential to carefully verify and confirm the correctness and up-to-dateness of all data that is manually entered into the CSR. Any mistakes or outdated information can lead to the CA declining the certificate signing process.
After successful validation, you will receive the SSL certificate files (Main certificate (.crt file), root and intermediate certificate (.ca-bundle file), and private key) in your registered email in the form of a .zip folder.
Recommended: How to Install an SSL Certificate on a Web Host Manager Server? [Next Step]