Affordable OV SSL with Gigantic Warranty
Instant Assurance with $250,000 Security Warranty for your business website.
Sectigo Instant SSL Premium Certificate
Cost-Effective Organization Validated (OV SSL) to Protect Domains and Web Servers
Sectigo Instant SSL Premium is an OV SSL certificate that provides excellent value to organizations' websites and identity. With this, your website will be secure for company operations, and your clients will also be aware of this. It combines incredible encryption with confidence and enables HTTPS and the padlock icon in your URL bar, along with adding the trustworthy Sectigo Site Seal on your site - which consumers can hover over to view your current business information.
Buy Sectigo Instant SSL Premium Certificate at an Affordable Cost
30 Days Money Back
24x7 Support
Sectigo Site Seal
Organization Validation
Cheap Organization Validated OV SSL with Broadest Warranties in its Category
Sectigo InstantSSL Premium Certificate efficiently protects and secures a single domain or IP address, which makes it ideal for e-commerce, businesses, startups, and public IP. Even though Instant SSL Premium is at the top of the Instant SSL line and is more expensive than other CAs, it is still comparatively reasonable. The reason is Instant SSL comes with an incredible warranty. Sectigo is so guaranteed that your organization will be covered for up to a quarter of a million dollars if anything goes wrong, such as a catastrophic PKI failure or a mis-issuance. In addition, it comes with Sectigo Secure site seal, strong encryption, and minimal business authentication. to undoubtedly benefit your business, regardless of the type of website you operate.
Cheap Sectigo InstantSSL Premium Certificate for Organization, Ips, Ecommerce Startups and more
Do you need to protect your company's website with a reliable and affordable SSL solution? The Sectigo Instant SSL Premium certificate is the only option that verifies legal identification and develops confidence among customers.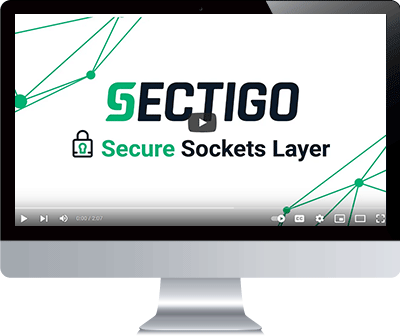 Sectigo Instant SSL Premium Features
Secures single (FQDN) domain.com and www.domain.com
Strong 2048-bit and 4096-bit encryption
Complete business-validated certificate
Secured RSA and ECC algorithms
99.3% browser compatibility
$250,000 Warranty
Up to 256-bit encryption
Unlimited Re-issuance Policy
Unlimited server licenses
Complete Refund
30-Day Money Back Guarantee!
FREE 24/7 Technical Support
Advantages
Sectigo Instant SSL Premium Benefits
Business Validation
Organization Validation and a substantially greater degree of client confidence are included with Sectigo Instant SSL Premium. If your legal information is updated and publicly accessible, the verification procedure is done Within 1-3 business days.
Public IP Protection
Instead of a domain name, in addition, this certificate can encrypt a public IP address. It's a unique function that helps businesses that need an additional IP address. However, you must register your public IP address to pass business validation for this SSL Certificate.
Secure Encryption
The most recent cryptographic algorithms, which offer unbreakable encryption, are used by all Sectigo certificates. Strong 256-bit encryption and a practical 2048-bit RSA signature key are also included with this certificate. Another option is elliptic curve cryptography.
Great Compatibility
Almost all web servers and email clients are compatible with Sectigo Instant SSL Premium. All your clients will see the SSL padlock next to your URL because of 99.3% browser compatibility. Best of all, the SSL indication will appear in even the initial browser versions.
Warranty of $250,000
You won't have to worry for a second about any data breaches and certificate-related concerns if you have a $250,000 warranty at your door in the rare circumstance that Sectigo fails. Both you and your customers are in safe hands.
Secure Site Seal
A free dynamic site seal is included with InstantSSL Premium SSL Cert, which helps increase sales and attract more customers to your website. To show your credibility to your consumers, you may display the seal anywhere on your website.
Subscription

Savings of 79% over MSRP

Buy Now

Savings of 82% over MSRP

Buy Now

Savings of 51% over MSRP

Buy Now

Multiple Years Option
Domain Security
1 FQDN (WWW & Non-WWW)
1 FQDN (WWW & Non-WWW)
1 FQDN (WWW & Non-WWW)
Issuance Time
1-3 Business Days
1-3 Business Days
1-3 Business Days
Validation Requirement
Organization Validation
Organization Validation
Organization Validation
Visible Trust Indicator
HTTPS + Padlock + Site Seal + Business Name in Certificate
HTTPS + Padlock + Site Seal + Business Name in Certificate
HTTPS + Padlock + Site Seal + Business Name in Certificate
Encryption Strength
256-Bit Encryption
256-Bit Encryption
256-Bit Encryption
Site Seal
InstantSSL Site Seal
InstantSSL Site Seal
Sectigo Site Seal
Server Licensing
Unlimited
Unlimited
Unlimited
Installation/Technical Support
Warranty
$250,000
$100,000
$250,000
Refund Policy
30 Days Refund
30 Days Refund
30 Days Refund
Live Chat
Talk to our 24/7 SSL, Code Signing, & Email Signing experts to resolve issues regarding issuance, validation, & installation.
Live Chat
24/7 Email Ticketing
Connect with our support experts via call or support ticket for Validation, or sales queries.
Submit Ticket
SSL Resources and Tutorials
Frequently Asked Questions
Have Questions? We're here to help.
What Is an InstantSSL Premium SSL Certificate?
Sectigo InstantSSL Premium is the flagship product of the Instant SSL line and comes with a substantial warranty, robust encryption, and a number that are excellent features. This assurance increases consumer confidence. This Premium OV SSL Certificate is the best option for online stores, e-commerce platforms, and any organization that wants to protect consumer data securely and reliably. It can also protect a public IP address linked to a company name.
What kind of Security & Encryption is provided by?
The Sectigo InstantSSL Premium offers complete 256-bit encryption and can be signed with the industry-standard 2048-bit root as a premium OV certificate.
Is Sectigo a Trusted Certificate Authority?
Yes, Sectigo is world's biggest and most trusted certificate authority trusted by more than 800,000 customers including Fortune 1000 and 5000 companies for SSL/TLS and Code Signing Certificates.
What's the Difference between Positive SSL and Instant SSL?
The major difference between PositiveSSL and InstantSSL is Instant SSL is organization validated (OV SSL) that not only authenticate your server, but company or organization's legal information Whereas Positive SSL is domain validated (DV SSL) certificate that encrypt domain and websites.
we are rated 4.8/5
Real customer ratings and reviews at
Daniel B.
18 Jan - 2022
Pretty easy and straight forward
Brian L.
10 Feb - 2023
Quick and easy and a LOT cheaper for an EV Certificate than I previously have seen.
Jan D.
24 Feb - 2023
I'm very satisfied with the process of generating Code Signing certificate.
Trusted by leading brands Globally
Securing some of the World's
Largest & Best Known Brands