SSL Certificate Installation Guides and Tutorials for Different Servers
SSL (Secure Socket Layer) encrypts the communication between a web browser and a web server over the internet. When you install an SSL certificate on your web server, it ensures that any data transmitted between the server & client is kept confidential & cannot be intercepted by any third party. This strong encryption technology helps to protect sensitive information such as login credentials, personal data, and financial transactions.
SSL Certificate Installation steps require the CSR (Certificate Signing Request), Private Key, Primary Certificate, Intermediate Certificate and Root Certificate in different formats required by the Server. Users also need to make sure that the SSL must be purchased from a trusted CA (Certificate Authority) like Comodo, Sectigo or Certera.
The SSL installation process is different for each server, and they do require different SSL file types. Certera brings the Latest installation guides for industry's top web servers. Our technical team has tested each single step carefully to make the installation easy and quick.
SSL Certificate Installation Process on Different Web Servers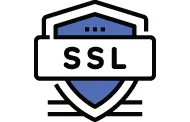 Ready to Secure your Website and Protect your customers' privacy? Obtain affordable and authentic SSL Certificates for your business.