Cost-Effective EV SSL with SAN Support
Highest level trust and security for your 250 different domains with single cert.
Sectigo Positive Multi-Domain SSL Certificate (DV)
Secure One Main Domain and 2 Additional SANs
PositiveSSL Multi-Domain certificate from Sectigo enables users and hosts to affordably secure multiple domains with a single SSL Certificate. It is an excellent option for companies requiring an SSL security solution to secure several websites rapidly and efficiently. It primarily requires a secure padlock to avoid the "Not Secure" warning because it offers the most updated security features and encryption standards.
Buy Sectigo PositiveSSL Multi-Domain Certificate to Secure up to 250 Domains.
30 Days Money Back
24x7 Support
Sectigo Site Seal
Domain Validation
Robust Encryption to Maintain Your Entire Web Presence SSL Secure
This Cheap PositiveSSL Multi-Domain Certificate offers the latest SHA-256 encryption standard and secure 2048-bit RSA key length, which assists in setting up the encrypted tunnel between the server and browser. Additionally, it eliminates the tedious steps that must be completed to install SSL or generate CSRs when buying an SSL certificate separately. This allows you to protect several websites at a reasonable cost.
It is a standard SSL certificate that can maintain mobile and web browser compatibility at 99.99%. Additionally, it may be issued in minutes with just an email and file-based verification. It is possible to secure many domains efficiently.
Domains Secured by PositiveSSL Multi-Domain Certificate
www.domain-name.com
domain-name.net
domain-name.org
domain-name.ai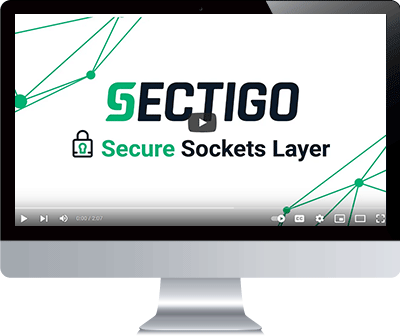 Sectigo Positive SSL Multi-Domain Features
Entire Domain Validated SSL Certificate
256-Bit Strong Encryption
2048-Bit Signature Strength
Secure up to 250 Domains
Rapid Issuance in Minute
2 Free SAN Included
99.99% Browser Compatibility
Unlimited Server License
24x7 Customer Support
Unlimited Reissuance
Sectigo's static site seal
Warranty of $50,000 from Sectigo
Advantages
Sectigo Positive SSL Multi-Domain
Domain Coverage (2 Additional SANs + Main Domain)
The certificate can, by default, secure three domains with your company name. You can secure your primary domain and two other SANs. The single Positive multi-domain SSL certificate on various web servers allows you to add, update, and delete up to 247 additional SANs in addition to the three domains.
Advanced Encryption
According to CA/Browser Forum recommendations, Instant SSL has strong encryption strength of SHA 256 bits and a signature key length of 2048 bits RSA. A secure and encrypted tunnel will be used for all communication between the client and the server, so you can be confident that your website is secure.
99% Compatibility
Sectigo's SSL certificates comply with the most recent requirements. From this point on, you can be ensured that all the most recent web browsers and mobile devices will be more than 99% compatible with your site. Visitors to the website will be exemplary with compatibility and will have a seamless experience.
Trust Signs & Indicators
Because it is a domain-verified SSL certificate, it gives you all the trustworthy signals required to reassure consumers that their browsing is secure and avoid displaying a "Not Secure" warning. For instance, enabling the secure padlock, static site seal, and HTTPS URLs will instantly improve the customer's confidence in your website.
Subscription

Savings of 76% over MSRP

Buy Now

Savings of 53% over MSRP

Buy Now

Savings of 46% over MSRP

Buy Now

Multiple Years Option
Domain Security
Secures 1 domain + 2 Additional SAN
Secures 1 domain + 1 Additional SAN + 1 Wildcard SAN
Secures 1 domain + 1 Additional SAN + 1 Wildcard SAN
Additional SANs
Add/Remove Up to 247 SANs
Add/Remove Up to 247 SANs
Add/Remove Up to 247 SANs
Issuance Time
Minutes
Minutes
1 to 3 Days
Validation Requirement
Domain Validation
Domain Validation
Organization Validation
Visible Trust Indicator
HTTPS URL + Padlock
HTTPS URL + Padlock
HTTPS URLs & Company Name in the Certificate
Encryption Strength
256-Bit Encryption
256-Bit Encryption
256-Bit Encryption
Site Seal
Static Site Seal
Static Site Seal
Static Site Seal
Server Licensing
Unlimited
Unlimited
Unlimited
Installation/Technical Support
Warranty
$50,000
$50,000
$10,00,000
Refund Policy
30 Days Refund
30 Days Refund
30 Days Refund
Live Chat
Talk to our 24/7 SSL, Code Signing, & Email Signing experts to resolve issues regarding issuance, validation, & installation.
Live Chat
24/7 Email Ticketing
Connect with our support experts via call or support ticket for Validation, or sales queries.
Submit Ticket
SSL Resources and Tutorials
Frequently Asked Questions
Have Questions? We're here to help.
What is Sectigo Positive SSL Multi-Domain?
PositiveSSL Multi-Domain SSL Certificate can encrypt channels of communication over 250 distinct domains. It uses SAN technology, allowing you to protect more than 200 WWW and non-WWW domains with a single certificate. One domain and 2 SANs can be secured by default. For the remaining 247 domain names, you will need to buy more SANs in the future.
What type of validation does a PositiveSSL Multi-Domain require?
To obtain this certificate, you must complete Domain Validation. You can utilize the SSL solution once the ownership of your domain has been confirmed.
Why Should I Purchase a Multi-Domain SSL Certificate?
The positiveSSL multi domain is a fantastic choice for anyone operating several websites. It reduces the expense associated with purchasing several SSL certificates. Additionally, if you use unique SSL certificates, you can prevent repeating tasks. You won't have to perform many monotonous tasks like CSR creation, etc.
Can I Use PositiveSSL Multi-Domain for More Than One Domain?
You may secure up to 250 domains with a PositiveSSL Multi-Domain Certificate by Sectigo. But to use the benefit of such extensive coverage, you must buy more SANs.
we are rated 4.8/5
Real customer ratings and reviews at
Daniel B.
18 Jan - 2022
Pretty easy and straight forward
Brian L.
10 Feb - 2023
Quick and easy and a LOT cheaper for an EV Certificate than I previously have seen.
Jan D.
24 Feb - 2023
I'm very satisfied with the process of generating Code Signing certificate.
Trusted by leading brands Globally
Securing some of the World's
Largest & Best Known Brands