Instant sub-domains Security
Enable HTTPS to your website and its unlimited sub-domains using single SSL. Get 256-bit strong encryption.
Essential SSL Wildcard
Secures unlimited Sub-Domains
EssentialSSL Wildcard Cert is a wildcard certificate that secures unlimited first-level sub-domains. For example, a Comodo EssentialSSL Wildcard for *.domain.com will secure sub1.domain.com, sub2.domain.com, sub3.domain.com, etc. This basic SSL certificate is a good fit for small and medium-sized businesses as it needs no paperwork for its issuance. This certificate will help you remove "Not Secure" alert messages shown by leading browsers like Google Chrome and Mozilla Firefox.
Unlimited Sub-Domains Security with Essential SSL Wildcard Certificate
30 Days Money Back
24x7 Support
Site Seal
Domain Validation
Secure Connection Between Server & Client Using Strong Encryption
Essential SSL Wildcard helps establish an HTTPS connection between the server and the client. Deployed with a fully encrypted HTTPS connection to protect a website, it comes with all the industry standards and policies of the CA/Browser Forum that are required to keep the connection secure.
In addition, with this single SSL certificate, you can stay assured your main website and all the sub-domains will remain secure. As being the wildcard SSL certificate, it gives SSL security for an unlimited number of sub-domains.
EssentialSSL Wildcard Certificate Is Deployed in Minutes
For those with one website and multiple sub-domains that don't seek any sensitive details of the user, domain-validated Wildcard SSL is the best option. All you must do is undergo domain ownership verification, which is of hardly 15 minutes, and your Wildcard SSL gets issued.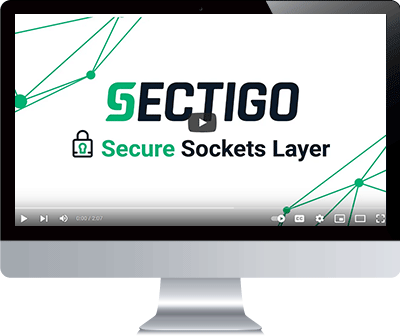 Features of EssentialSSL Wildcard
Robust 256-bit encryption
DV (Domain Validated)
Secure unlimited sub-domains
Immediate Issuance in minutes
Secure HTTPS URLs, & padlock
Comodo Static Site Seal
Unlimited Server License
Strong RSA key size of 2048 – bits
99.9% of Browsers Trust
Unlimited Times Reissuance
$10,000 Warranty
30 Days Refund
Advantages
Benefits of Essential SSL Wildcard
Increase Traffic & website Reputation with Trust Indicators
This certificate comes with exclusive trust symbols like HTTPS:// URL, Padlock, etc. A client gets attracted to these secure indicators and does not turn away from your website, at least due to security risks, which is increase your website traffic as well as boosts the user's trust and the website's reputation over the internet.
Quick Validation
EssentialSSL Wildcard is a domain validation certificate and does not require any paperwork for issuance. The domain control validation can be completed using email-based or file-based methods; therefore, the certificate can be obtained within a few minutes.
Pain-free Refund
We understand the challenges involved in setting up an SSL certificate; for this reason, if you do not find the certificate helpful or compatible with your need, we allow you to cancel and take a refund of your order within 30 days from the date of purchase.
SEO Boost
An SSL certificate assures a visitor that the website is safe, and that any information exchange done on this website will be encrypted. Moreover, an SSL is required for optimization, such as Accelerated Mobile Pages and http/2, which gives your website the SEO boost it needs.
Static Site Seal
Essential SSL Wildcard gives you a static site seal issued by Comodo. You can install the Site Seal on your website that gives a straight-out message that this website is secured by one of the leading Certificate Authorities.
Secure Sub-domains
An Essential SSL Wildcard lets you secure a domain name and its unlimited first-level sub-domains. You can install the same SSL on your future sub-domains too.
Subscription

Savings of 61% over MSRP

Buy Now

Savings of 81% over MSRP

Buy Now

Savings of 89% over MSRP

Buy Now

Multiple Years Option
Domain Security
Secures Unlimited Sub-Domains
Secures Unlimited Sub-Domains
Secures Unlimited Sub-Domains
Issuance Time
Minutes
Minutes
1-3 Business Days
Validation Requirement
Domain Validation
Domain Validation
Organization & Domain Validation
Visible Trust Indicator
HTTPS + Padlock + Site Seal
HTTPS + Padlock + Site Seal
HTTPS + Padlock + Site Seal + Business Details in Certificate Info
Encryption Strength
256-Bit Encryption
256-Bit Encryption
256-Bit Encryption
Encryption Algorithm
SHA-2 Encryption
SHA-2 Encryption
SHA-2 Encryption
Browser Compliance
More than 99%
More than 99%
More than 99%
Site Seal
EssentialSSL Site Seal
PositiveSSL Site Seal
PremiumSSL Site Seal
Server Licensing
Unlimited
Unlimited
Unlimited
Installation/Technical Support
Warranty
$10,000
$10,000
$250,000
Refund Policy
30 Days Refund
30 Days Refund
30 Days Refund
Live Chat
Talk to our 24/7 SSL, Code Signing, & Email Signing experts to resolve issues regarding issuance, validation, & installation.
Live Chat
24/7 Email Ticketing
Connect with our support experts via call or support ticket for Validation, or sales queries.
Submit Ticket
SSL Resources and Tutorials
Frequently Asked Questions
Have Questions? We're here to help.
What is EssentialSSL Wildcard Certificate?
EssentialSSL Wildcard certificate is a domain validated wildcard SSL certificate that's useful to secure websites having multiple sub-domains using basic SSL security. It's best for websites with sub-domains that don't collect sensitive information of the user and simply need to prevent "Not Secure" warning
How do I validate my wildcard domain?
A wildcard domain can only be validated using the Email or DNS (CNAME) method. Since November 2021, there have been a few changes made by the CA/Browser Forum; concerning that, they have disallowed file-based domain validation.
I accidentally entered an incorrect common name. Can I change it?
Suppose you have entered an incorrect common name while generating your Essential SSL Wildcard Certificate. In that case, you can cancel and place a new order within 30 days from the date of purchase and generate the new certificate with the correct common name.
How to verify my domain name?
You need to click on the URL link received in an email from the certificate authority and your domain ownership will get verified and you'll get SSL certificate issued.
How to Renew EssentialSSL Wildcard Certificate?
Like any other SSL certificate, to renew your EssentialSSL Wildcard certificate you will require to log into your account from where you purchased the SSL certificate and click the renew button. Similarly, you'll go through the same process that you went through at the time of purchasing your first SSL certificate.
we are rated 4.8/5
Real customer ratings and reviews at
Daniel B.
18 Jan - 2022
Pretty easy and straight forward
Brian L.
10 Feb - 2023
Quick and easy and a LOT cheaper for an EV Certificate than I previously have seen.
Jan D.
24 Feb - 2023
I'm very satisfied with the process of generating Code Signing certificate.
Trusted by leading brands Globally
Securing some of the World's
Largest & Best Known Brands