Premium Level Security
Boost the security of website to a premium level enabled with strong 256-bit encryption.
Comodo Elite SSL Certificate
Secures Single Domain with www and non-www
Comodo Elite SSL Certificate is the best choice for providing site visitors the futureproof security and visual assurance. In addition, the organization validated SSL certificate offers a stronger security indicator, which is perfect for websites dealing with the company's sensitive data.
Provide Strong Visual Assurance on Your Business Website with Comodo Elite SSL Certificate
30 Days Money Back
24x7 Support
Site Seal
Organization Validation
Comodo Elite SSL Certificate for Securing Business Websites
It's a higher level of SSL certificate than domain validated SSL that requires applicants to undergo a validation process where business legitimacy is authenticated. The Issuer must provide government-issued business registration documents verified by the certificate authority against the online government database.
It comes with strong encryption strengths like SHA256 and an RSA key length of 2048. Similarly, it offers better visual indicators compared to standard SSL certificates, making it a perfect option for business websites that deal with sensitive details of the company daily.
Domains Covered by Comodo Elite SSL Certificate
Built for securing a single domain, it covers one business website that includes both WWW & Non-WWW. For instance, it'll secure:
www.eg-domain.com
eg-domain.com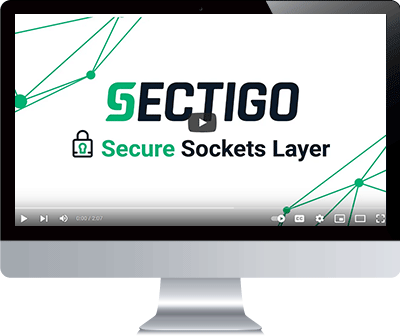 Comodo Elite SSL Certificate Features
Organization Validated SSL Certificate
SHA 256-Bit encryption strength
Issuance in 1 to 3 business days
Company information in SSL certificate, secure padlock, dynamic site seal
Free Site Seal
Can Secure www & non-www domains
Unlimited Server License
2048-bit RSA key length
99.99% Browser Support
Unlimited Reissuance
100% Refund Policy
$750,000 Warranty from Comodo
Advantages
Comodo Elite SSL Certificate Benefits
Strong Encryption Strength
Offered by the respected certificate authority, Comodo, it comes with strong encryption strength to secure the company's sensitive data during transmission between the client and the server. For instance, it offers SHA 256 bits encryption strength and an RSA key length of 2048 bits while abiding by all the SSL security guidelines mentioned by CA/B Forum & NIST for OV SSL certificate.
Visible Trust Indicator
Being an organization validated SSL certificate, it comes with a higher level of trust indicator apart from HTTPS URLs and secure padlock. For instance, you get a dynamic site seal that works as a trust badge that shows company information with the current time and date. In addition, you can also check company information within the SSL certificate itself.
Light Business Verification
Comodo Elite SSL Certificate gets issued once your validation process is completed, which helps boost site visitor confidence and trust. Similarly, in this validation process, the certificate authority verifies business registration documents against an online government database to check the legitimacy of the business, which takes anywhere from 1 to 3 business days to complete.
Compatibility
It comes with great compatibility that assures no matter what browser or device your site visitor uses; they'll not face any SSL security warning. Instead, they'll get smooth interaction with the website.
Complete Refund
After getting the SSL certificate, you can cancel if you aren't satisfied or want to cancel for any other reason. Similarly, if you cancel the SSL certificate within 30 days of purchase, you'll also get a 100% refund in your account.
Warranty
It's offered by the respected certificate authority Comodo which assures you'll not face any SSL related security issues that cost you money. Similarly, to prove their point, they even offer a hefty amount of warranty to ensure safety.
Live Chat
Talk to our 24/7 SSL, Code Signing, & Email Signing experts to resolve issues regarding issuance, validation, & installation.
Live Chat
24/7 Email Ticketing
Connect with our support experts via call or support ticket for Validation, or sales queries.
Submit Ticket
SSL Resources and Tutorials
Frequently Asked Questions
Have Questions? We're here to help.
What is an Elite SSL Certificate?
Elite SSL is a premium Certificate offered by Comodo to secure the organization over the enterprise web server at an affordable price. The Elite SSL certificate comes with the strongest 256-bit encryption, 99.99% Browser compatibility and unlimited server license.
How long does the CA take to issue Elite SSL?
As Elite SSL is an organization validation SSL, the CA needs to validate both domain name and organization documents. This is a bit lengthy process of document exchange between the Issuer and the CA, which takes up to 3 business days.
What comes with the Elite SSL Certificate?
The Comodo Elite SSL is an organization validated SSL offers the highest security to encrypt the user data with its 256-bit strong encryption, once the website is secured with Elite SSL, the browser will indicate it with HTTPS + Padlock Sign + Site Seal + Organization Name in Certificate Information.
we are rated 4.8/5
Real customer ratings and reviews at
Daniel B.
18 Jan - 2022
Pretty easy and straight forward
Brian L.
10 Feb - 2023
Quick and easy and a LOT cheaper for an EV Certificate than I previously have seen.
Jan D.
24 Feb - 2023
I'm very satisfied with the process of generating Code Signing certificate.
Trusted by leading brands Globally
Securing some of the World's
Largest & Best Known Brands